fragmented: For my project, titled fragmented I chose the location of the Arcata plaza. I combined my work with historic photographs from the HSU's Special Collections, interweaving the past and the present. The intricate placement of the rugged overlay of photographs intends to represent the detachment and displacement felt and experienced by many people within this community. Specifically, it is meant to portray these emotions felt by marginalized peoples within this community. The plaza is of particular focus in this project, because it is commonly known as a place of community and social gathering and trade. However, people have a very distorted view of what this place actually represents. Although this place is beautiful, many people find it hard to call it home.
-Destinee Aleman
My aim for this project is to capture the life and energy of the street kids and homeless of Arcata through video. I want to show how most of these transient folks aren't the burnout drug addicts/mentally insane burdens on society that people make them out to be. They're humans, humans with a depth of character that would surprise many. I also want to show how many of them aren't without a 'home'; they make their home on the streets and do so because they can't stand the day to day grind and monotony of everyday life and have opted to live a more carefree, in the moment lifestyle.
-Timothy Sell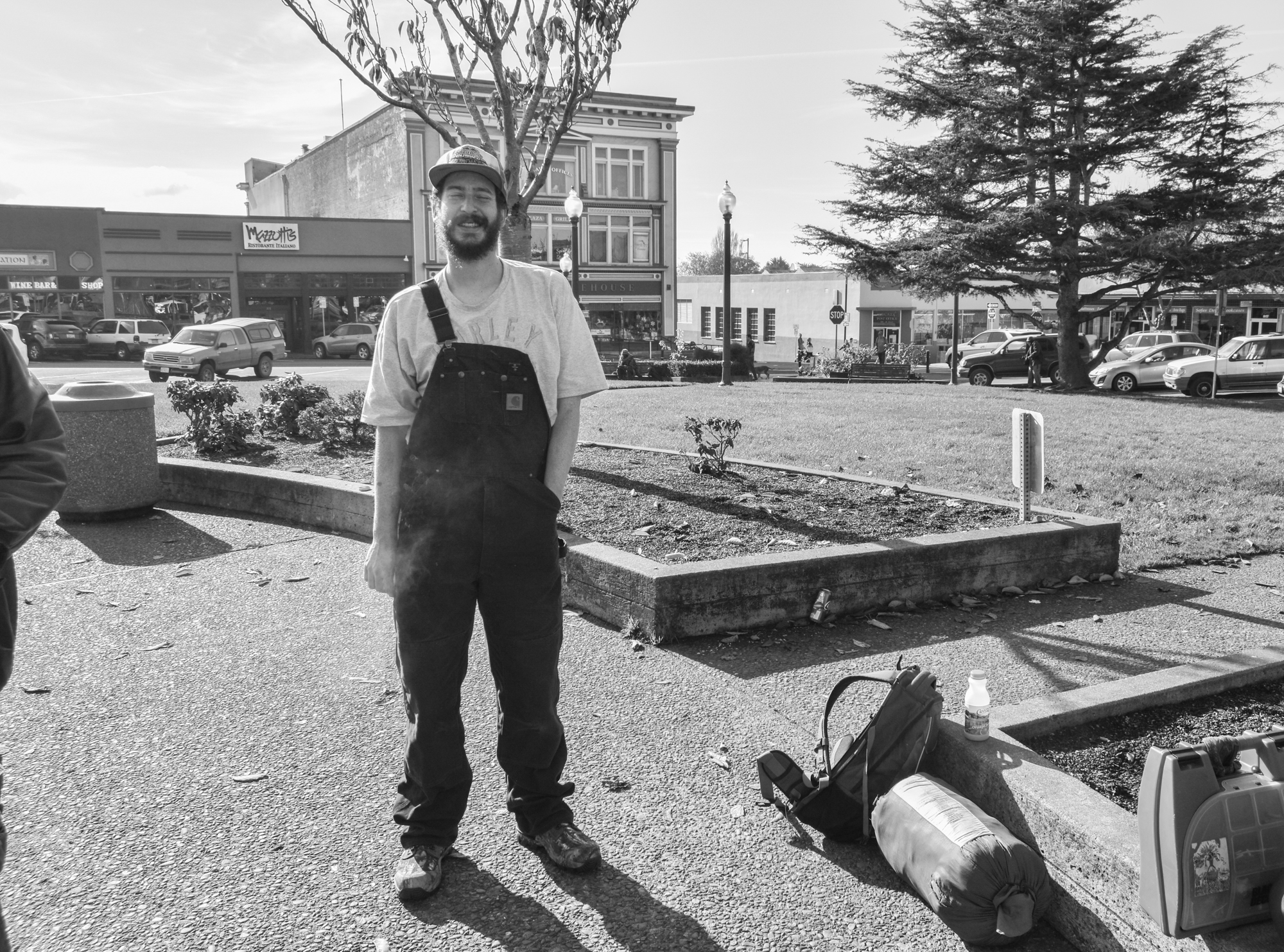 From the suits and ties that once walked the Arcata Plaza, a space in the center of town located in Northern California, to a new way of life as a transient. I documented these people and question their reason of coming to this place to gather, capturing the unique personalities that are seen on a daily basis when passing by. Through portraits of people I spoke with in contrast with historical photos, I have captured the change in social culture over time.
-Jonathan Gomez